Shopping Basket
Your Basket is Empty
There was an error with PayPal
Click here to try again
Thank you for your business!
You should receive an order confirmation from Paypal shortly.
Exit Shopping Basket
One year and four months ago I was diagnosed with Type two diabetes. At the time I had a couple of injuries that really hampered my workouts, imagine my surprise when my doctor and I had that conversation. Long story short I managed to drop my A1c in half allowing me to stop taking my insulin. To be on the safe side I still test my blood sugar levels three times a day. On my last Dr. visit I was told to keep doing what I am doing, so here are some tips to keep our blood sugars at reasonable levels. 1. Drinking lots of water aids in keeping our metabolism running high during the day. The better your body does this, the better it becomes at utilizing the sugar in our muscles for energy. 2. Eating smaller meals gives your body what it can handle at the moment. As soon as we start overeating the excess sugar in our system builds up and can cause blood sugars to spike. 3. Choose carbs carefully throughout the day. if your eating toast in the morning you don't need a sub for lunch. Personally, I find 20 grams of carbs per meal is my magic number. 4. Most Doctors recommend exercise to lose weight in order to drop blood sugar levels, and that's true. But if you need a larger drop than what you have been getting or cardio isn't working well for you, it's time to weight train. Weight training boosts metabolism for almost 48 hours after your workout. Imagine what weight training can do on a five day a week schedule. More importantly; diabtes is caused by muscle resistance to insulin, which is used to transport sugar to the muscles where it can be converted to energy . Weight training large muscle groups at a fairly fast pace need more energy. This energy comes from the built up sugars in our bodies.
In the United States, we have come to the "thankful" portion of the year.
As the days grow shorter and colder, we stay indoors more — and eat. Holidays during this time of year focus on food, even more than in other times of the year. Indulgence is seen as a right, if not an obligation.
How do we find a healthy, happy medium?
Here are a few ideas:
First of all, recognize that you will indulge. Whether it's the cookies that remind you of the holidays at home, or the special brisket your mom makes, you will eat it. And that's not a bad thing. Eating is more than food consumption: it's socialization, celebration, experimentation (if you try something new). Food can be an important part of our lives. Be honest about your activities, and set your expectations accordingly.

Do not refuse yourself every single indulgence. Give yourself permission to have a taste or small portion of the items you like the most. Set a reasonable limit — one cookie, for example, or a small piece of pie — then allow yourself only that item or two.

Choose indulgences carefully: if  this is the only time of year your friend makes that rockin' fruitcake (it could happen!), then skip the chocolate chip cookies they bake on a regular basis.

Schedule your indulgences when possible. On a day you plan to splurge, eat lighter and choose nutritionally dense but lower calorie foods.  

Do not start a restrictive diet this time of year (unless instructed to do so by a trusted, licensed physician). Forbidden foods have a way of winding up in your system, sometimes in greater quantities, as soon as you deny yourself. As soon as you "can't" have something, it becomes more desirable.

If you plan a social event this season, don't build it around food. Plan an activity that includes a little exercise or movement. Have an ice skating party that just happens to include hot cocoa and your world-famous blondies. Go caroling in your neighborhood, then top off the evening with hot cider. 

Exercise. No matter how busy you get, always include this in your day. Every bit helps, even a stolen half-hour with your pilates DVD. Park further away from the shopping center or restaurant (but in a well-lit, well-traveled area of the parking lot). Spend part of your lunch break on a brisk walk along a safe route. You don't have to run a marathon to receive the benefits of exercise, but you have to put in some time and effort.
These are just a few ideas to help you keep your holiday indulgence under control. What do you do that has worked for you?
While giving fitness workshops for seniors, often I am asked how to succesfully lose weight.
There is no easy way to lose weight — but someone once told me, "If you work to increase your fitness every day, you eventually will get the body you want."
This means if we eat a little better at every meal, sit a little less each day and sleep more at night, we will become more fit. This gives us what we strive for: a healthier body.
A few small lifestyle changes can bring about excellent gains in health. They could take a little bit of planning and effort, but such a small sacrifice is well worth it in the long run — and in time, these changes become habit.
Pack healthy, low-fat and high fiber food to take with you, especially if you expect to have a long, busy day. This will cut down on fast-food consumption and unhelathy snacks.
Every hour or two, get up from your chair and and do a handful of push-ups or jumping jacks, or even a brisk walk up and down the stairs or around the block. This will help keep your metabolism up during the day and help burn more calories all day long.
Get more sleep at night: a minimum of  6.5 hours is recommended for maintaining health. However, always schedule eight hours' worth of sleep every night. (If you fall short of eight hours, you have a better chance of making the minimum. However, if you fall short of the minimum, you lose the benefits.)
These three changes are easy to achieve and reap great benefits. Make them habit and watch your extra weight disappear.
What are some other habits you've adopted that have worked for you?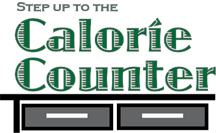 Healthy eating is an important part of heath and fitness. Help yourself succed by planning for success.
Make your diet a healthy reflex. Create a snack drawer with all of your foods pre-packaged to a single serving size. That way you can grab a package to toss into your gym bag, briefcase, etc. on the go.
By having healthy alternatives on hand, you're less likely to reach for something more nutritious when you need to eat.
Keep plenty of reusable bowls on hand so you're as good to your wallet and the environment as possible. Buy in bulk and spend a few minutes once a week or so measuring and packing, which will save you time and money.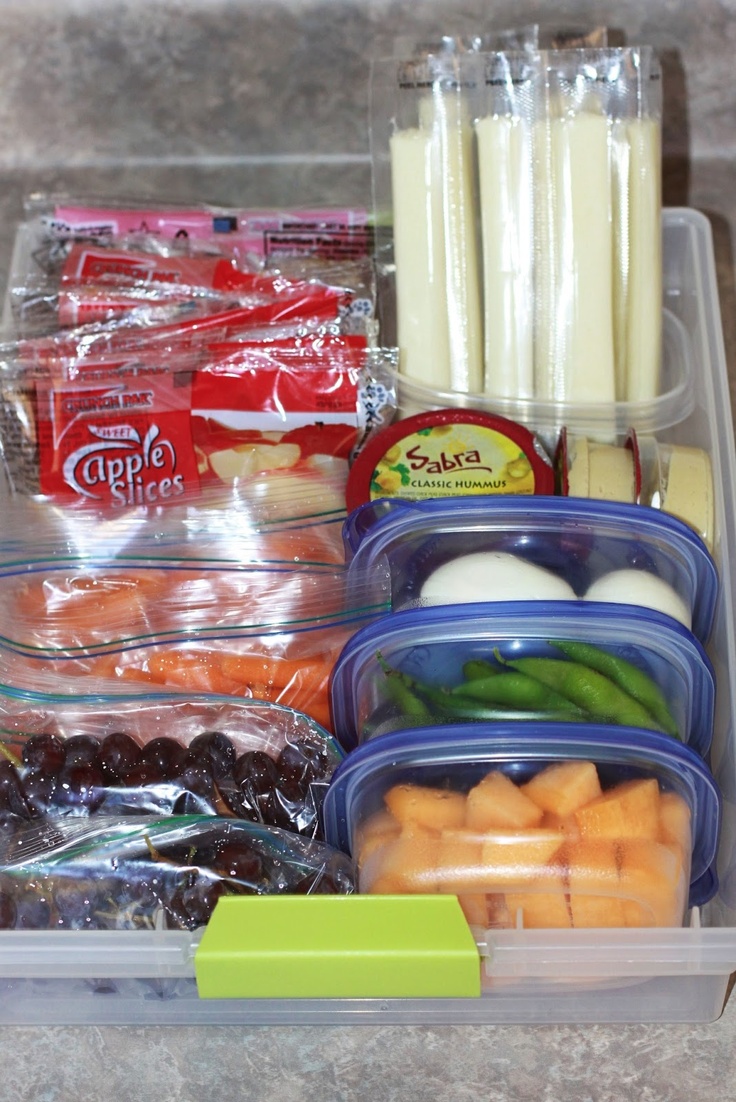 Tell me
: ahat do you have in your snack drawer? What's on the menu for your healthy eating lifestyle?
Okay, enough with the F#!-$&* protein shakes.
I would love to know — and will conduct a survey shortly — if people know why they are including protein shakes in their fitness regime. I am willing to bet most people don't.
The answer I am expecting to hear from shakers is because they think it helps build muscle.
If you are one of the people who would give me that answer, you don't need to be taking a protein shake.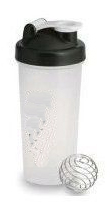 Here is the deal: some people can metabolize only 30-40 grams of protein daily (without aid, meaning "such as drinking gallons of water to flush the excess protein out of the kidneys"). Consuming more than that amount taxes the kidneys to an unhealthy level.
General RDA is 0.8mg per kilogram of ideal body weight per day. To figure this out, take your ideal body weight and divide by 2.2 then multiply by 0.8.
For example, my formula would be:
190 / 2.2 = 86

86 x 0.8= 69
For my ideal body weight, I should consume no more than 69 grams of protein per day.
Way back in the day (pre-protein shake availability), weightlifters were eating cottage cheese and beef to meet their protein needs.
Beef has all essential amino acids, plus nine essential vitamins and minerals. According to the May issue of Golf Digest, a recent study found that consuming four ounces of lean beef "can actually stimulate muscle protein synthesis by 50 percent in the young and elderly." Most cuts of beef have 7 grams of protein per ounce. So a quarter-pound lowfat patty has about 28 grams of protein — not too shabby.
Kevin Anderson, a well-known and respected trainer, agrees. Like me, he does not consume them and he does not recommend them for his clients. He points out that pre-digested, processed protein in these shakes do not digest the same as natural protein. Anderson adds that they're often just empty calories: our bodies don't recognize these shakes as food, so our body isn't satisfied and remains hungrier than it would if we ate, say, cottage cheese. Finally, our bodies are fine-tuned machines and work best on pure fuel, not chemical compounds.
Just remember: your body needs only a certain amount of protein, and there are natural, healthy ways to consume it — better than protein shakes with additives.
However, if you insist on consuming protein shakes, please read the labels carefully to see what else you are getting along with your protein.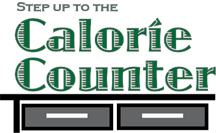 Sweet potatoes are standard fare for Thanksgiving. However, some of us may think about forgoing this classic dish to skip unwanted calories.
Would you consider an alternative recipe, such as grilling?
Here's a simple, tasty alternative from Smoked 'n Grilled to keeping these tubers soaked in marshmallows and plenty of brown sugar — not that there's anything wrong with it....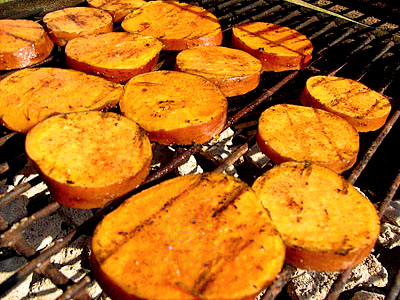 Grilled Cinnamon Sweet Potatoes
Ingredients
3 medium sweet potatoes
olive oil
kosher salt (to taste)
cinnamon (to taste)
Directions
Slice the sweet potatoes into 1/2″ thick slices and place in a pot of water.
Bring to a boil and cook for 3-5 minutes.
With a slotted spoon, move the potatoes to a bowl of cool water, and let them sit for 10 minutes to cool.
Remove the potatoes from the cool water and pat them dry.
Lightly coat the potatoes with olive oil.
Sprinkle one side of each potato with the salt and cinnamon.
Place them directly on your grill, spiced side down, over medium-high heat, and sprinkle spices on the second side.
Cook until tender. It will only take a few minutes on each side.
Remove them from the grill and enjoy.
Thanks to Smoked 'n Grilled for this recipe. Stop by that website to check out other tasty recipes!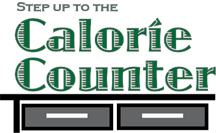 If you love mac 'n cheese, consider this alternative: replacing the macaroni with cauliflower.
Yep, that simple — and that tasty.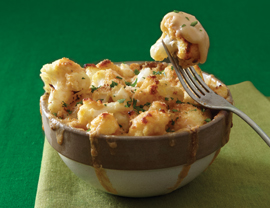 Mac-and-Cheese Style Cauliflower
Ingredients
8 cups cauliflower florets

2 Tbs. butter or margarine

3 Tbs. all-purpose flour

2 cups low-fat milk

1 clove garlic, minced (1 tsp.)

2 cups grated extra-sharp Cheddar cheese

1/2 cup nutritional yeast

1 pinch cayenne pepper

2 egg yolks

1 1/2 cups fresh breadcrumbs
Directions
Preheat oven to 350°F. Bring large pot of salted water to a boil. Add cauliflower florets, and boil 5 to 7 minutes, or until just tender. Drain, reserving 1 cup cooking liquid, and set aside.

Melt butter in same pot over medium heat. Whisk in flour, and cook 1 minute, stirring constantly. Whisk in milk, garlic, and reserved cooking liquid, and cook 7 to 10 minutes, or until sauce is thickened, whisking constantly. Remove from heat, and stir in cheese, nutritional yeast, cayenne pepper, and egg yolks until cheese is melted. Fold in cauliflower.

Coat 13- x 9-inch baking dish with cooking spray. Spread cauliflower mixture in baking dish, and sprinkle with breadcrumbs. Spray breadcrumbs with cooking spray. Bake 30 minutes, or until casserole is hot and bubbly and breadcrumbs are crisp and brown.
Nutritional Information
Serves 8

Amount Per 1-cup serving:
Calories 273

Protein 16g

Total fat 16g

Carbs 18g

Cholesterol 94mg

Sodium 314mg

Fiber 4g

Sugars 6g
As we take a look back on the year, some of us are contemplating what we can do differently to guarantee success regarding our fitness goals.
Here are some ideas to inspire you:
Sleep six hours each night at an absolute minimum. Shoot for seven or eight hours. Our body needs it for proper brain function, proper testosterone release and metabolic function.
Be more active most days of the week. If you are doing cardio three days a week, add a day or two of weight training. If there is no time, add more intensity or a few extra minutes to your cardio sessions.
Drink enough water. Water assures proper nutrient delivery to our working muscles as we become more active,
This is the most important tip: do something every day. By doing at least one thing that helps us improve our fitness level, eventually we will have the body we want.
What are your New Year's resolutions?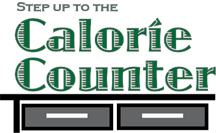 Got banana? Mix in a few healthy ingredients for this delightful snack.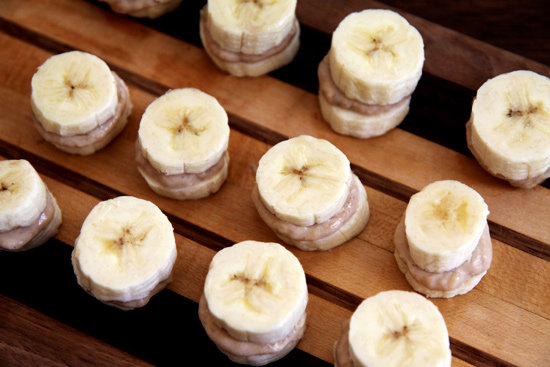 Frozen Nutty Banana Nibblers
Ingredients
5 medium ripe bananas

1 tbsp. all natural creamy peanut butter

2 oz. nonfat vanilla Greek yogurt
Directions
Peel one banana and mash it with the peanut butter and yogurt. Set aside.

Peel the other four bananas. Slice into half-inch thick slices.

Smear the banana, peanut butter, and yogurt mixture on half the banana slices and top with the other halves, making banana sandwiches.

Place on a wooden cutting board or a plate and freeze for at least two hours.
Makes four servings (about seven pieces).
/