Shopping Basket
Your Basket is Empty
There was an error with PayPal
Click here to try again
Thank you for your business!
You should receive an order confirmation from Paypal shortly.
Exit Shopping Basket
There is good news on the osteoperosis front, and it comes in the form of weight training.
Osteoporosis is a condition that causes loss of bone density. As both men and women age, osteoperosis can make our bones brittle.
The good news is resistance training has been proven to increase bone density.
Science also tells us the body adapts to the forces we place on it. This means that, to get the maximum benefit of our resistance training, all of the resistance needs to be placed on the entire frame of the body.
The big difference between sitting on a chest press machine and lying on a bench is this: with the latter, the entire weight presses down on the skeletal system. Try these tips for better bone density.
Split Squat: Place one foot approximatly a stride length forward. Bend both of your knees to 90 degrees, then press up using the quads, hamstrings and glutes (Front and back of the legs and butt). repeat 12 to 15 times. This will help with bone density, cardio, leg strength and balance. Once you are comfortable with the exercise you can hold dumbells to create more resisitance.
Overhead Barbell Press: Lift a barbell chin height. Bend your knees slightly and press the barbell overhead. The key here is to not arch the back. As the weight lifts higher you shoud feel increasing pressure on your feet. This will tell you if your form is correct and that the weight is being supported by your skelatal system. aim for three to five sets, 12-15 reps.
*Be careful not to arch your back. If we arch the back with weight on it, we could possibly compress vertabrae and risk injury.
Standing Calf Raises: Pick up two dumbells, relax your arms and shoulders. Roll up onto the balls of your feet. Aim for three to five sets, 12 -15 reps. By relaxing the upper body we can better place the resitance on our skelatal system. I also like this exercise because it will increase tension on your connective tissue. Making us stronger and less prone to injury.
One year and four months ago I was diagnosed with Type two diabetes. At the time I had a couple of injuries that really hampered my workouts, imagine my surprise when my doctor and I had that conversation. Long story short I managed to drop my A1c in half allowing me to stop taking my insulin. To be on the safe side I still test my blood sugar levels three times a day. On my last Dr. visit I was told to keep doing what I am doing, so here are some tips to keep our blood sugars at reasonable levels. 1. Drinking lots of water aids in keeping our metabolism running high during the day. The better your body does this, the better it becomes at utilizing the sugar in our muscles for energy. 2. Eating smaller meals gives your body what it can handle at the moment. As soon as we start overeating the excess sugar in our system builds up and can cause blood sugars to spike. 3. Choose carbs carefully throughout the day. if your eating toast in the morning you don't need a sub for lunch. Personally, I find 20 grams of carbs per meal is my magic number. 4. Most Doctors recommend exercise to lose weight in order to drop blood sugar levels, and that's true. But if you need a larger drop than what you have been getting or cardio isn't working well for you, it's time to weight train. Weight training boosts metabolism for almost 48 hours after your workout. Imagine what weight training can do on a five day a week schedule. More importantly; diabtes is caused by muscle resistance to insulin, which is used to transport sugar to the muscles where it can be converted to energy . Weight training large muscle groups at a fairly fast pace need more energy. This energy comes from the built up sugars in our bodies.
Fascia — the body's connective tissue that wraps around muscle — can be trained, just like muscle.
Like muscle, fascia can be stretched or trained to be made stronger. This makes sense when considering the function of fascia: to transfer stress to the skeletal system. When we lift something heavy, in many cases we use more than a single muscle group. It's the job of the fascia, or connective tissue, to redistribute the force onto the skeletal system. Fascia allows us to use our whole body, while at the same time saving us from injury. By making our fascia stronger, we can lift more weight and lift for longer durations.
One of the ways we manipulate fascia is by using the foam rollers to relieve tension in our muscles. However, stretching and relieving tension is not the same as strength-training.
I use three different techniques to train fascia.
Old School Kung Fu Method:  extend our joints and make forceful circles around our joints. These movements are used

in Wing Chun, Tai Chi and Ba Gua, for example. While executing these rotations, you will hear cracking and popping. This is normal. This is the sound of the fascia stretching.
Centifugal force: keep relaxed as possible, lift your arms overhead and let them drop naturally. As your arms fall, drop your body weight and relax. The speed of the drop is enough force to create a sudden lengthening of the fascia. With practice, this will make fascia stronger and more supple. Use this same technique at varying angles: take your arms and throw them to the side or behind you. The key is to stay relaxed. Do not use too much force, or your joints could hyper-extend and become injured.
Use weights: grab a light barbell (or two dumbbells) and execute a hip hinge, ending at the back, but making sure the core is engaged) Then, totally relax the body and let the weight add tension to the fascia. If you do it correctly, you should feel a bit of stress on your joints — and not your muscles. 
When you train hard, remember to train the fascia to become stronger and lower your risk of injury. Also when stretching, foam roll first. This will create less resistance around the muscle allowing for a bit more stretch
Retailers are encouraging consumers to "shop small" and "shop local" on Shop Small Saturday, November 29. It's a great idea — and you can make it benefit your health and fitness.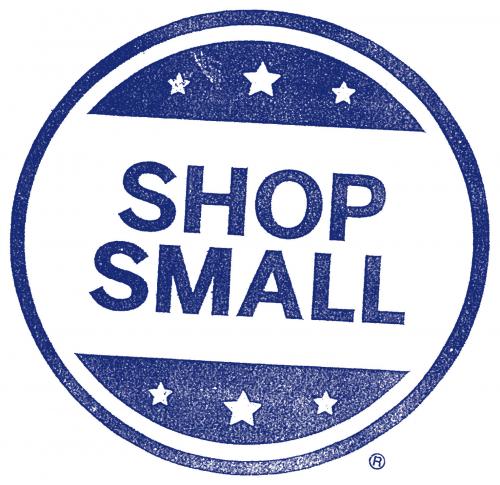 Gym memberships are a great gift. Many fitness centers are locally owned and operated. Find the one that fits your needs, or the needs of a friend or family member, and help them achieve their goals.
Personal trainers are a great resource, even for the fittest athletes. See if your local personal trainer offers gift certificates for training. (I do, so I suspect others may, too.)
Give the gift of fitness gear: not only shoes and clothing, but weights and mats are good investments. 
DVDs are popular options, and offer an additional gift of flexibility. Consider the recipients' fitness level and interest — maybe even drop into a class to try it out before picking up the DVD.
If you're ambitious and have the space, consider equipment, gently used, for in-home training.
Finally, one of the best gifts is time. If you can give your friend or family member the gift of a workout buddy, you'll benefit, too.
What fitness gifts have you given over the years that have been gratefully received and successfully used?
Recently, I have seen an upswing in knee injuries — or knee pain, at the very least. 
Whenever I have a client with chronic pain or an injury, the first thing I do is a squat assessment and a gait analysis.These assessments allow me to look for imbalances in the body. The key is to recognize the imbalance, then strenthen or stretch properly to correct the imbalnce and restore normal funtion and range of motion to the joints and muscles.
In almost all cases, when it come to knee pain, people are not training their inner thighs and not stretching their I.T. Bands(Iliotobial Band).
If your a regular weightlifter or runner, the I.T. Band gets stronger and shortens in length. The hip joint then can tighten as the IT Band pulls form its origin (the hip). This can also shorten the miniscus.
As this occurs, the leg starts to pull the knee to the outside because we haven't strengthened the inner thigh enough to balance the strength and tightness of the I.T. band and miniscus. This becomes  a classic example of "runners knee."
Here are a few tips to add to your training to avoid runners knee.
Strengthen your inner thighs. Try performing squats with legs wide and feet pointing outward (holding weight in your hands for more resistance). Or, k

neel on a stability ball and squeeze with your inner thighs (like riding a horse).
Use a foam roller to roll out the I.T. Band. Or, stand aginst the wall and hold your foot in both hands — then, with the knee bent at 90 degrees, lift your foot in front of you, and hold the stretch for about 40 seconds. Repeat three times.
Anchor a band at knee-height, then place the other end around your knee. Place that foot behind you so your in a split-stance, with the back heel off the floor and knee bent. Then extend the knee pushing the heel to the floor. Repeat for three sets, 15 reps each.
Follow these tips and you should be able to keep your knees healthy.
Sometimes we forget about the five elements of fitness:
muscular strength
muscular endurance
healthy body mass index (BMI)
cardio respiratory fitness
flexibility
We need to have all of these to truly be counted as fit.
On weight lifting days, occasionaly use a bit less weight and go for rep count: three to five sets of 20 reps. Or if your doing three sets in five minutes, go for six sets in the same five minutes. This is a great way to overcome plateaus and work on muscular endurance.
For muscular strength, advanced lifters can pick 10 body parts for one workout. Lift as weight as you can safely for a one set, 4-rep failure. Do this three times a week for one week and you'll be surprised how much strength you can gain.
Weight training is important because it aids in bone density and gives up better connective tissue strength. The other benefit is that with extra muscle comes a better BMI.
Good BMI keeps us risk-free from certain diseases, such as high blood pressure and type-2 dabetes.
Hopefully everyone knows that cardio fitness is what helps keep the heart healthy. It also keeps our resting heart rate down so we don't over-tax our heart. With a strong heart, blood flows freely and keeps the rest of the body healthy.
Many people entirely forget about flexibility. (When was the last time you stretched?) By stretching, we keep our connective tissue pliable and our muscles long. This is important so the joints and muscles in the body have a free range of motion — and this keeps us injury-free.

if you are thinking about  starting a weight training program, look to Tai Chi for some good lifting practices.
First, always keep your knees soft. Having your knees hyper-extended (in the locked position) with extra weight can stress the knee joint and the connective tissue around it
Next, as the weight moves, try to feel the weight increase in the souls of your feet. This will help to decrease stress across the other joints.
Finally, keep your breathing cyclic. (Ideally, exhale on the lifting motion.) Those of us who get lost in the lift and forget our breathing pattern should remember to make each motion a breath. This will aid in good oxygen circulation and nutrient distribution as you lift.
What are other Tai Chi practices that can successfully be applied to weightlifting?
Okay, enough with the F#!-$&* protein shakes.
I would love to know — and will conduct a survey shortly — if people know why they are including protein shakes in their fitness regime. I am willing to bet most people don't.
The answer I am expecting to hear from shakers is because they think it helps build muscle.
If you are one of the people who would give me that answer, you don't need to be taking a protein shake.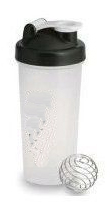 Here is the deal: some people can metabolize only 30-40 grams of protein daily (without aid, meaning "such as drinking gallons of water to flush the excess protein out of the kidneys"). Consuming more than that amount taxes the kidneys to an unhealthy level.
General RDA is 0.8mg per kilogram of ideal body weight per day. To figure this out, take your ideal body weight and divide by 2.2 then multiply by 0.8.
For example, my formula would be:
190 / 2.2 = 86

86 x 0.8= 69
For my ideal body weight, I should consume no more than 69 grams of protein per day.
Way back in the day (pre-protein shake availability), weightlifters were eating cottage cheese and beef to meet their protein needs.
Beef has all essential amino acids, plus nine essential vitamins and minerals. According to the May issue of Golf Digest, a recent study found that consuming four ounces of lean beef "can actually stimulate muscle protein synthesis by 50 percent in the young and elderly." Most cuts of beef have 7 grams of protein per ounce. So a quarter-pound lowfat patty has about 28 grams of protein — not too shabby.
Kevin Anderson, a well-known and respected trainer, agrees. Like me, he does not consume them and he does not recommend them for his clients. He points out that pre-digested, processed protein in these shakes do not digest the same as natural protein. Anderson adds that they're often just empty calories: our bodies don't recognize these shakes as food, so our body isn't satisfied and remains hungrier than it would if we ate, say, cottage cheese. Finally, our bodies are fine-tuned machines and work best on pure fuel, not chemical compounds.
Just remember: your body needs only a certain amount of protein, and there are natural, healthy ways to consume it — better than protein shakes with additives.
However, if you insist on consuming protein shakes, please read the labels carefully to see what else you are getting along with your protein.
As we take a look back on the year, some of us are contemplating what we can do differently to guarantee success regarding our fitness goals.
Here are some ideas to inspire you:
Sleep six hours each night at an absolute minimum. Shoot for seven or eight hours. Our body needs it for proper brain function, proper testosterone release and metabolic function.
Be more active most days of the week. If you are doing cardio three days a week, add a day or two of weight training. If there is no time, add more intensity or a few extra minutes to your cardio sessions.
Drink enough water. Water assures proper nutrient delivery to our working muscles as we become more active,
This is the most important tip: do something every day. By doing at least one thing that helps us improve our fitness level, eventually we will have the body we want.
What are your New Year's resolutions?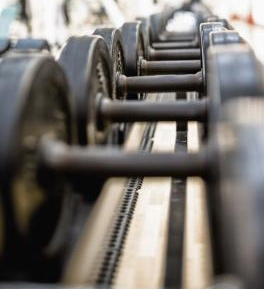 A lot of guys lift to gain size. You lift everyday, drink your protein shakes and attempt to eat cleaner — yet, for some reason, you are not gaining size.
If you are looking to gain size, here a few rules you need to follow.
Lift big and eat big. Chances are, you are trying to get "cut" and gain size at the same time. Sometimes this works, but more often than not we can slim down a bit but not gain size. Lifting to gain size is not the time for cutting calories, nor for cutting your carbohydrate intake. A simple rule of thumb: increase your calorie intake by 10 percent. with ratio of 55-60 percent of your calories coming from carbohydrates, 25-30 percent from protein and 15-20 percent from fat.
Find new ways to increase your workload during your lifting sessions. If you are not ready to go up in weight, try to double your sets in the same amount of time that your working in now. For example; if you are lifting three sets in 15 minutes, double that, so your lifting six sets in the same 15 minutes. Another option is to lift to failure, then with a partner do assisted reps. This is a great way to break plateaus. For other examples of adding workload, e-mail me or leave a comment. on this blog
Don't spend to much time in the gym. If your looking to gain size, don't spend more than 45 minutes weight training in a given session. You want as many calories available for muscle repair as possible, so don't burn through more calories just to get through the workout.
Remember that carbs breakdown into glycogen. Glycogen is what fuels the muscles. Don't skimp on your carb intake. Protein is more important for muscle repair, but carbs fuel the workout so you can get the most out of your lifting sessions.
If you need more information or have questions, let me know: drop me a line or leave a comment below.
/