Shopping Cart
Your Cart is Empty
There was an error with PayPal
Click here to try again
Thank you for your business!
You should be receiving an order confirmation from Paypal shortly.
Exit Shopping Cart
There is good news on the osteoperosis front, and it comes in the form of weight training.
Osteoporosis is a condition that causes loss of bone density. As both men and women age, osteoperosis can make our bones brittle.
The good news is resistance training has been proven to increase bone density.
Science also tells us the body adapts to the forces we place on it. This means that, to get the maximum benefit of our resistance training, all of the resistance needs to be placed on the entire frame of the body.
The big difference between sitting on a chest press machine and lying on a bench is this: with the latter, the entire weight presses down on the skeletal system. Try these tips for better bone density.
Split Squat: Place one foot approximatly a stride length forward. Bend both of your knees to 90 degrees, then press up using the quads, hamstrings and glutes (Front and back of the legs and butt). repeat 12 to 15 times. This will help with bone density, cardio, leg strength and balance. Once you are comfortable with the exercise you can hold dumbells to create more resisitance.
Overhead Barbell Press: Lift a barbell chin height. Bend your knees slightly and press the barbell overhead. The key here is to not arch the back. As the weight lifts higher you shoud feel increasing pressure on your feet. This will tell you if your form is correct and that the weight is being supported by your skelatal system. aim for three to five sets, 12-15 reps.
*Be careful not to arch your back. If we arch the back with weight on it, we could possibly compress vertabrae and risk injury.
Standing Calf Raises: Pick up two dumbells, relax your arms and shoulders. Roll up onto the balls of your feet. Aim for three to five sets, 12 -15 reps. By relaxing the upper body we can better place the resitance on our skelatal system. I also like this exercise because it will increase tension on your connective tissue. Making us stronger and less prone to injury.
One year and four months ago I was diagnosed with Type two diabetes. At the time I had a couple of injuries that really hampered my workouts, imagine my surprise when my doctor and I had that conversation. Long story short I managed to drop my A1c in half allowing me to stop taking my insulin. To be on the safe side I still test my blood sugar levels three times a day. On my last Dr. visit I was told to keep doing what I am doing, so here are some tips to keep our blood sugars at reasonable levels. 1. Drinking lots of water aids in keeping our metabolism running high during the day. The better your body does this, the better it becomes at utilizing the sugar in our muscles for energy. 2. Eating smaller meals gives your body what it can handle at the moment. As soon as we start overeating the excess sugar in our system builds up and can cause blood sugars to spike. 3. Choose carbs carefully throughout the day. if your eating toast in the morning you don't need a sub for lunch. Personally, I find 20 grams of carbs per meal is my magic number. 4. Most Doctors recommend exercise to lose weight in order to drop blood sugar levels, and that's true. But if you need a larger drop than what you have been getting or cardio isn't working well for you, it's time to weight train. Weight training boosts metabolism for almost 48 hours after your workout. Imagine what weight training can do on a five day a week schedule. More importantly; diabtes is caused by muscle resistance to insulin, which is used to transport sugar to the muscles where it can be converted to energy . Weight training large muscle groups at a fairly fast pace need more energy. This energy comes from the built up sugars in our bodies.
Fascia — the body's connective tissue that wraps around muscle — can be trained, just like muscle.
Like muscle, fascia can be stretched or trained to be made stronger. This makes sense when considering the function of fascia: to transfer stress to the skeletal system. When we lift something heavy, in many cases we use more than a single muscle group. It's the job of the fascia, or connective tissue, to redistribute the force onto the skeletal system. Fascia allows us to use our whole body, while at the same time saving us from injury. By making our fascia stronger, we can lift more weight and lift for longer durations.
One of the ways we manipulate fascia is by using the foam rollers to relieve tension in our muscles. However, stretching and relieving tension is not the same as strength-training.
I use three different techniques to train fascia.
Old School Kung Fu Method:  extend our joints and make forceful circles around our joints. These movements are used

in Wing Chun, Tai Chi and Ba Gua, for example. While executing these rotations, you will hear cracking and popping. This is normal. This is the sound of the fascia stretching.
Centifugal force: keep relaxed as possible, lift your arms overhead and let them drop naturally. As your arms fall, drop your body weight and relax. The speed of the drop is enough force to create a sudden lengthening of the fascia. With practice, this will make fascia stronger and more supple. Use this same technique at varying angles: take your arms and throw them to the side or behind you. The key is to stay relaxed. Do not use too much force, or your joints could hyper-extend and become injured.
Use weights: grab a light barbell (or two dumbbells) and execute a hip hinge, ending at the back, but making sure the core is engaged) Then, totally relax the body and let the weight add tension to the fascia. If you do it correctly, you should feel a bit of stress on your joints — and not your muscles. 
When you train hard, remember to train the fascia to become stronger and lower your risk of injury. Also when stretching, foam roll first. This will create less resistance around the muscle allowing for a bit more stretch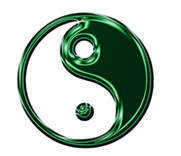 April 25 is World Tai Chi and Qigong Day, and a number of events are planned worldwide — including in Northern Virginia, where I'll conduct demonstrations at Meadowlark Botanical Gardens in Vienna, Va.
My workshop is part of Peaceable Dragon's Tai Chi and Qigong Day event from 10 am to noon April 25. The event will feature demonstrations, as well as mini classes and lectures on Tai Chi, Qigong and more.
My activies are a board break and "Intent: Mind Leads the Chi."
Meadowlark Botanical Gardens is located at 9750 Meadowlark Gardens Court, Vienna, Va. Click here for information on the event.
You also can e-mail me with questions.
Hope to see you there!
Some of you may be into extreme exercising, trekking for miles in cold weather no matter the conditions. Others might take winter as a sign to hibernate. Exercising during the winter can be fun. Just be sure to be safe and smart.
First of all, choose your weather carefully. We could toss around some numbers for optimal temperature limits, but if you're like my wife and other dedicated runners, you won't listen. These people will run when it's snowing, when it's raining, no matter how hot or cold. The only things that will keep my wife off the road are ice and lightning.
I don't know if I would recommend this approach for everyone, but I do recommend that athletes be smart. Refrain from playing tennis in a blizzard, even with neon yellow tennis balls. But don't stay indoors all winter — remember, 20 minutes of sunlight can provide the daily recommended amount of vitamin D. Even in the winter, go for a run if you're comfortable. Take a brisk walk at lunchtime to break up the workday and revive yourself. Just be sure to dress in layers for the weather: wear a hat, consider gloves (or tuck your hands in your sleeves or pockets) and wear a layer or two on top and bottom. If you can, warm up with a nice warm shower upon your return.
Extend your warm-up. Make sure you're warmed up before you start. Spend a little more time loosening your muscles before exposing them to the cold because it will take longer to get from zero to 60 in cold weather.
Finally, keep an eye on your surroundings. Watch where you're going when there's ice on the road. When you go off-trail in the snow, be careful to avoid even the smallest of snowpiles, which could be covering roots and other road hazards. Remember that low-hanging branches could be frozen solid or harbor ice that can scratch and cut. Trust me, it will take quite a while to recuperate from a bad fall or an ice cut.
If the great outdoors is too much of a challenge, don't take it as a sign to slack off your fitness. Take a brisk walk around the mall or walk the stairs at work or school. Go to the gym or work out at home. Find opportunities — they exist.
One final note: numbness in your extremities is bad. It may take a few minutes to get warmed up during a hike or run — however, if you can't feel your feet or hands even during rigorous exercise, come in from the cold. Frostbite is very dangerous and can do permanent damage.
In the United States, we have come to the "thankful" portion of the year.
As the days grow shorter and colder, we stay indoors more — and eat. Holidays during this time of year focus on food, even more than in other times of the year. Indulgence is seen as a right, if not an obligation.
How do we find a healthy, happy medium?
Here are a few ideas:
First of all, recognize that you will indulge. Whether it's the cookies that remind you of the holidays at home, or the special brisket your mom makes, you will eat it. And that's not a bad thing. Eating is more than food consumption: it's socialization, celebration, experimentation (if you try something new). Food can be an important part of our lives. Be honest about your activities, and set your expectations accordingly.

Do not refuse yourself every single indulgence. Give yourself permission to have a taste or small portion of the items you like the most. Set a reasonable limit — one cookie, for example, or a small piece of pie — then allow yourself only that item or two.

Choose indulgences carefully: if  this is the only time of year your friend makes that rockin' fruitcake (it could happen!), then skip the chocolate chip cookies they bake on a regular basis.

Schedule your indulgences when possible. On a day you plan to splurge, eat lighter and choose nutritionally dense but lower calorie foods.  

Do not start a restrictive diet this time of year (unless instructed to do so by a trusted, licensed physician). Forbidden foods have a way of winding up in your system, sometimes in greater quantities, as soon as you deny yourself. As soon as you "can't" have something, it becomes more desirable.

If you plan a social event this season, don't build it around food. Plan an activity that includes a little exercise or movement. Have an ice skating party that just happens to include hot cocoa and your world-famous blondies. Go caroling in your neighborhood, then top off the evening with hot cider. 

Exercise. No matter how busy you get, always include this in your day. Every bit helps, even a stolen half-hour with your pilates DVD. Park further away from the shopping center or restaurant (but in a well-lit, well-traveled area of the parking lot). Spend part of your lunch break on a brisk walk along a safe route. You don't have to run a marathon to receive the benefits of exercise, but you have to put in some time and effort.
These are just a few ideas to help you keep your holiday indulgence under control. What do you do that has worked for you?
Retailers are encouraging consumers to "shop small" and "shop local" on Shop Small Saturday, November 29. It's a great idea — and you can make it benefit your health and fitness.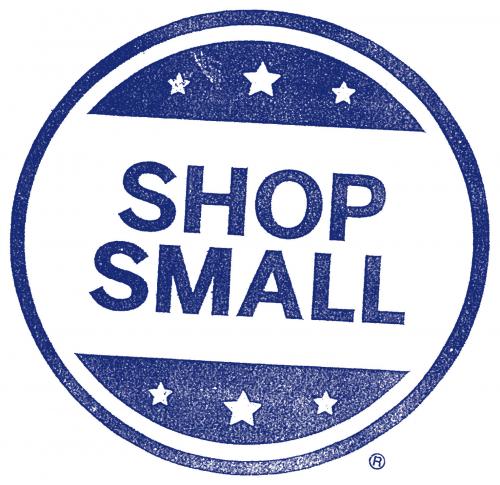 Gym memberships are a great gift. Many fitness centers are locally owned and operated. Find the one that fits your needs, or the needs of a friend or family member, and help them achieve their goals.
Personal trainers are a great resource, even for the fittest athletes. See if your local personal trainer offers gift certificates for training. (I do, so I suspect others may, too.)
Give the gift of fitness gear: not only shoes and clothing, but weights and mats are good investments. 
DVDs are popular options, and offer an additional gift of flexibility. Consider the recipients' fitness level and interest — maybe even drop into a class to try it out before picking up the DVD.
If you're ambitious and have the space, consider equipment, gently used, for in-home training.
Finally, one of the best gifts is time. If you can give your friend or family member the gift of a workout buddy, you'll benefit, too.
What fitness gifts have you given over the years that have been gratefully received and successfully used?
While giving fitness workshops for seniors, often I am asked how to succesfully lose weight.
There is no easy way to lose weight — but someone once told me, "If you work to increase your fitness every day, you eventually will get the body you want."
This means if we eat a little better at every meal, sit a little less each day and sleep more at night, we will become more fit. This gives us what we strive for: a healthier body.
A few small lifestyle changes can bring about excellent gains in health. They could take a little bit of planning and effort, but such a small sacrifice is well worth it in the long run — and in time, these changes become habit.
Pack healthy, low-fat and high fiber food to take with you, especially if you expect to have a long, busy day. This will cut down on fast-food consumption and unhelathy snacks.
Every hour or two, get up from your chair and and do a handful of push-ups or jumping jacks, or even a brisk walk up and down the stairs or around the block. This will help keep your metabolism up during the day and help burn more calories all day long.
Get more sleep at night: a minimum of  6.5 hours is recommended for maintaining health. However, always schedule eight hours' worth of sleep every night. (If you fall short of eight hours, you have a better chance of making the minimum. However, if you fall short of the minimum, you lose the benefits.)
These three changes are easy to achieve and reap great benefits. Make them habit and watch your extra weight disappear.
What are some other habits you've adopted that have worked for you?
/